Faroe Islands Photo Workshop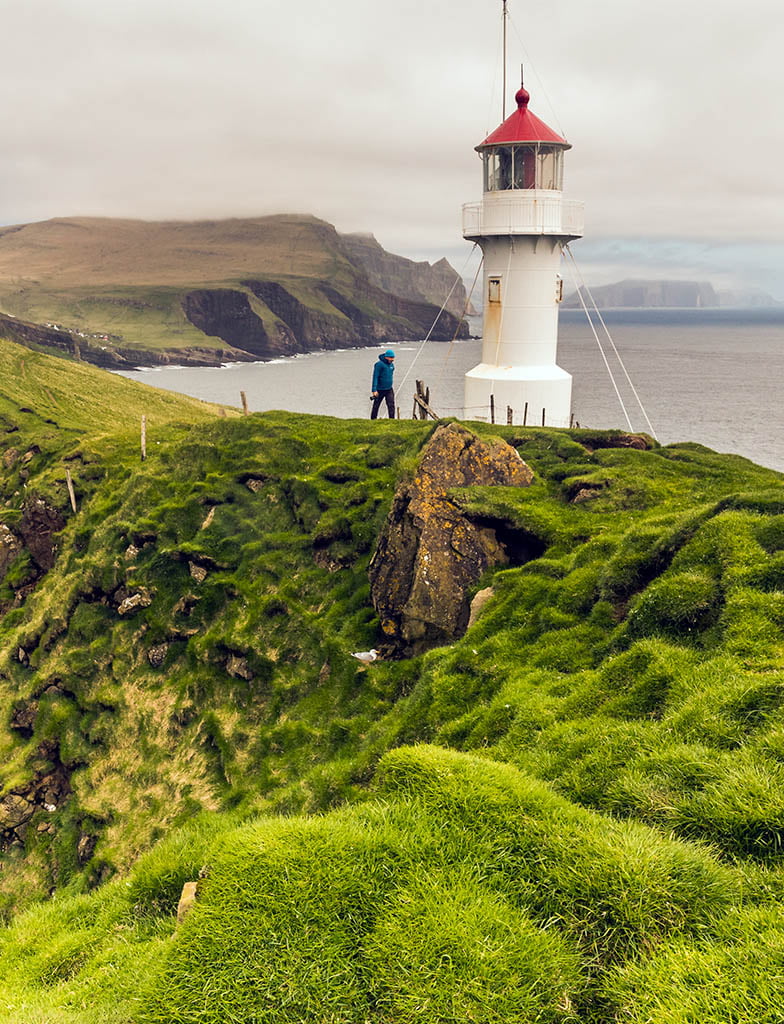 The Faroe Islands Photo Workshop opens the world of the forgotten Faroes. The Faroe Islands are just a short flight from Iceland, yet they're way off the standard traveler's radar. Making it ideal for photography. Adrift in the frothing swells of the North Atlantic. This mysterious 18-piece jigsaw puzzle of islands is at once ancient and very modern. In this photo workshop, we will focus on the landscape of the islands and the magnificent Atlantic puffin.
On the Faroe Islands Photography Workshop, you are never more than 5km (3 miles) from the ocean. The wild and green countryside is known for its beautiful and steep mountains. There about 80,000 sheep roam free, almost double the population. It's also the source of the island's name Føroyar (Faroe Islands). It is derived from the old Norse and means Sheep Islands. The name was given by settlers in the Viking age when they arrived from Norway in the 9th century. The islands have a rich history dating all the way back to the 6th century AD. The first know settlers were Irish monks who told stories of "Islands of the Sheep and the Paradise of Birds." Those two things are still true to this day.
The islands are home to 2 million pairs of seabirds, including puffins that nest all over the island. Gannets and the world's largest colony of storm petrels soar above. The Faroe Islands are undeniably beautiful— green, rugged, and wind-swept.
You can't go wrong when selecting this Faroe Islands Photo Workshop. The islands' mountains, waterfalls, valleys, grassy heathland, and steep coastal cliffs provide a magical photography scene. As always, we have our experienced professional photography guides leading this photo workshop.
Transportation – Comfortable transportation during our stay in the Faroe Islands
Professional Photography Guides – All of our guides are professional photographers with a wealth of experience leading photography workshops

Small groups – Maximum number of participants: 8

Activity Level – Medium

Duration – 8 days / 7 nights

All-inclusive workshop – Included in the price of the workshop are your accommodations, all meals, guiding and transportation


Payment info
Deposit payment of $2,000 USD upon booking
Payment in full is required 90 days prior to the tour starting date
Double occupancy accommodations for seven nights at hotels, while single rooms are available upon request
Single room supplement adds $900 USD
Total price: $5,900 USD
SIGN UP
What's included
All accommodations in hotels with private bathrooms during the workshop
All meals
Guiding by an Icelandic Pro Photographer and a local guide
Transportation throughout the workshop
Image critique and post-processing sessions.
What's not included
International Flights to and from the Faroe Islands please contact our office for any assistance
Cancellation Insurance
Alcoholic drinks
Gratuity for your photography guide