Snæfellsnes for three days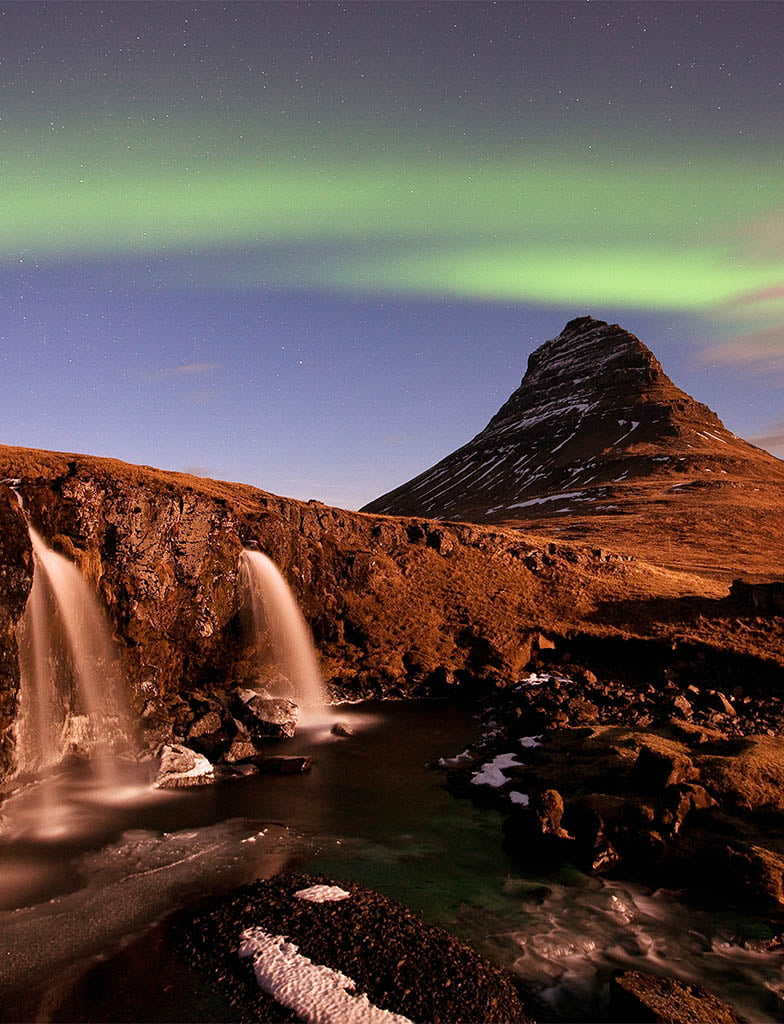 In this private tour for two, we cover the Snæfellsnes peninsula and Kirkjufell area in the Western part of Iceland. We start the tour in the capital of Iceland, Reykjavik, with 9 am hotel pick up by our local guide and drive off to Snæfellsnes. Photography is our main focus. Based on weather and conditions we follow the light to get the most out of our days.
We don't have a detailed itinerary but we'll photograph many highlights on the peninsula. We'll focus on each tour around the season. Fall will give us amazing colors and for winter there will be snow-covered landscapes and hopefully Northern lights. During spring and summer, we have the midnight sun and Puffins.
Here are a few highlights you will see on this tour:
Snæfellsjökull Glacier
Kirkjufell Mountain
Black Church at Búðir
Snæfellsnes National Park
Northern lights if possible during their season from late August until April each year,
Seascapes
Lighthouses
Please keep in mind that your native photography guide will plan each day based on light and weather conditions so you get the most out of your tour.
We then end the tour back in Reykjavik around 6 pm on the third day.
This tour can be customized to suit your preference, contact us for and we will create your dream tour with you.
Amazing landscapes – all year round

Glaciers – Some of our famous glaciers

Northern lights – from late August until April
Puffins – from late April until August

Duration – 3 days / 2 nights

Activity level – Easy

Payment info
Deposit payment of $1,000 USD upon booking
Payment in full 60 days prior to the tour starting date
Single room supplement adds $300 USD pr. person
Contact us at info@arcticexposure.is for a quote for groups larger than 2 persons.
Total price: $5,900 USD (for 2 persons)
SIGN UP
What's included
Photography tutoring and guidance by a native landscape photographer
Transportation with spacious and modified 4×4 trucks.
Double occupancy accommodation for two nights, single rooms available upon request
Packing list for the tour, with recommended equipment and clothing
What's not included
International Flights
Cancellation Insurance
Meals and Snack
Alcohol and drinks
Snæfellsnes Photo Gallery