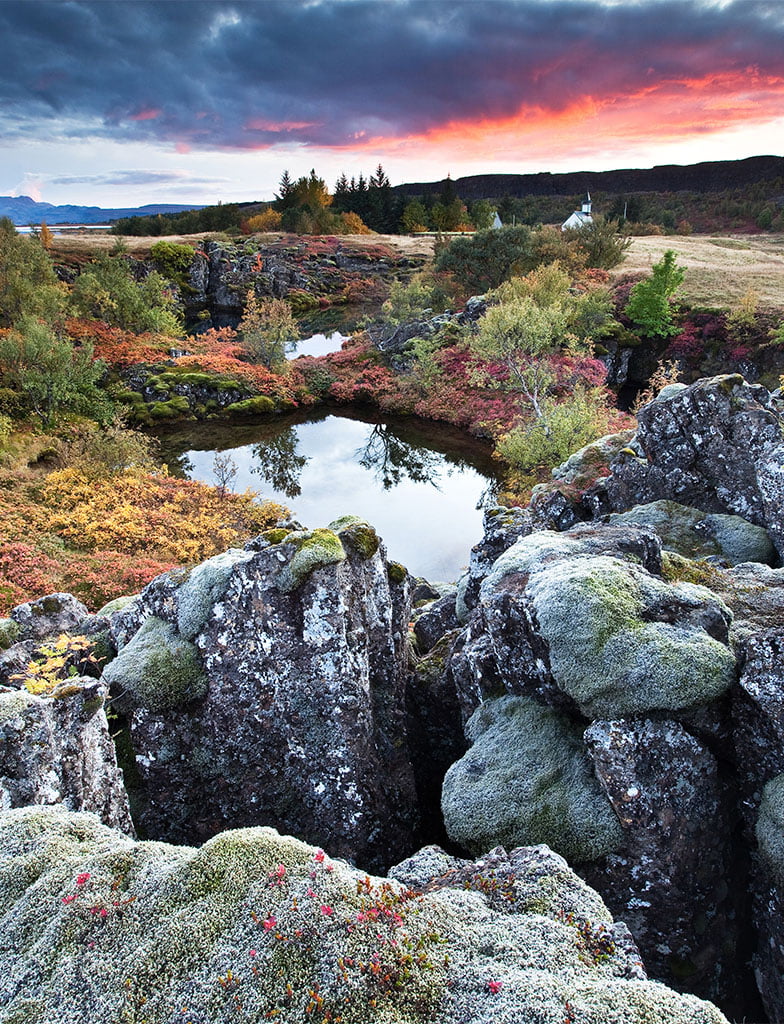 The Golden Circle is one of the best-known tours in Iceland for a good reason. Gullfoss waterfall, Geysir Geothermal field and Þingvellir National Park. It is a must-see for everyone visiting Iceland, and it does not matter if it is a short visit or not. In our Golden Circle tour, we try as much as possible to visit the main attractions off-peak to get the most out of the tour. We focus on lesser-known locations during the day and try to shoot the main spots early mornings or in the evenings (depends on the time of year).
Highlights include Gullfoss waterfall and geysers. Þingvellir national park and amazing landscapes all around. Þinvellir was accepted on the World Heritage list for cultural values in 2004. The Þingvellir area is part of a fissure zone running through Iceland, being situated on the tectonic plate boundaries of the Mid-Atlantic Ridge. This gives us amazing landscapes to photograph.
You need to be wearing good hiking shoes and warm clothes and we will provide you with a recommended clothing and equipment list.
Landscapes – amazing landscapes all year round
Waterfall – Iceland's most iconic waterfall Gullfoss
Geysers – and other geothermal landscapes
Experienced local guide – All our guides have years of experience leading tours

Duration – 8 - 10 hours

Activity level – Easy

Payment info
Deposit payment $500 USD upon booking
Payment in full 30 days prior to the tour starting date.
Total price: $1,500 USD
SIGN UP
What's included
Includes a guide and transportation for the day and can be shared between 1-4 people
For larger groups we have a 8 pax shuttle, 12 pax and 15 pax Super Truck – please contact us at info@arcticexposure.is for prices
Hotel pick-up & drop-off
What's not included
International Flights
Cancellation Insurance
Meals and drinks
Golden Circle Photo Gallery