East Greenland Photo Workshop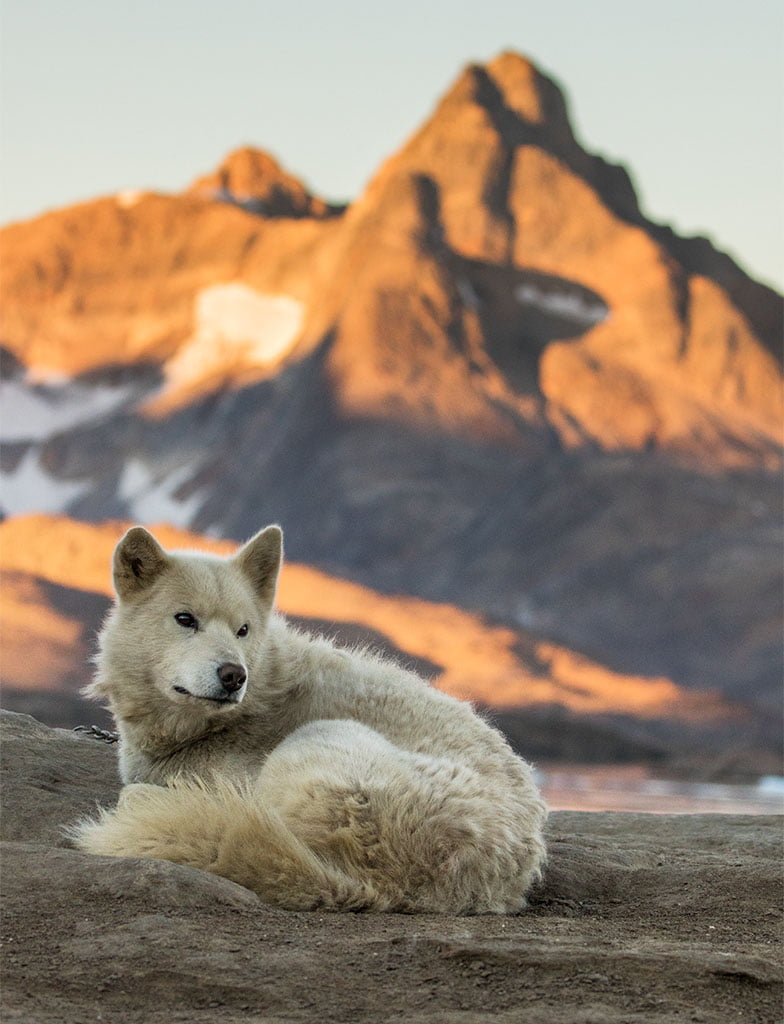 The East Greenland Photo Workshop takes you to one of the most isolated areas in Greenland and offers fantastic possibilities for photographing nature. This is the workshop for the serious landscape and wildlife enthusiast who is willing to go back in time and explore the Arctic, to travel off the beaten path and sacrifice comfort for the opportunity to get amazing imagery.
On this photo workshop, you'll have the opportunity to photograph icebergs the size of skyscrapers, steep mountains that plunge into the sea, deep fjords, massive glaciers, sled dogs, breaching whales, the northern lights and the small towns of Greenland. The expedition is scheduled for September in order to increase the chances of capturing the northern lights. The settlement Tasiilaq is our "home base" during the workshop, and each day we travel by boat to explore new locations such as glaciers, fjords and other settlements in East Greenland. Each location has its own unique photographic scenery.
The primary occupation of Greenlanders is fishing and seal hunting. East Greenland has been inhabited by humans during the last several thousand years but the period when the area is ice-bound and the wide belt of field ice have made this area very isolated—both from the rest of Greenland and the world at large.
Fantastic Landscapes – Photographing enormous icebergs, sled dogs, breaching whales, and deep fjords

Northern Lights – Breathtaking locations to view and photograph the aurora borealis
Deep Fjords and Glaciers – Visiting the Sermilik fjord and exploring the Knud Rasmussen Glacier, a large and scenic glacier

Drones – Great opportunity for drone photography
Land based workshop using boats – We will stay in the Tasiilaq settlement and travel to different locations with boats
Professional Photography Guides – Our guides are professional photographers with years of experience leading photography workshops in Greenland as well as local navigators

Activity Level – Easy to medium

Small Groups – Maximum number of participants: 10

Duration – 9 days / 8 nights

All-inclusive workshop – Included in the price of the workshop are your accommodations, all meals, guiding and transportation

August 30 - September 7, 2024

Payment info
Deposit payment of $2,000 USD upon booking
Payment in full is required 150 days prior to the workshop starting date
Double occupancy accommodations for seven nights at hotels and/or guesthouses with shared bathrooms in Greenland.
Single room supplement adds $1,100 USD - limited availability
Total price: $8,900 USD
SIGN UP
What's included
Accommodation in guesthouses and hotels (sometimes with shared bathrooms)
All meals
Professional photo guides and local boat captain in Greenland
Image critique and post-processing session
All transportation in Greenland
Airport shuttle bus transfer to and from Keflavik International Airport
Hotel in Reykjavik on the first and last day
Flight from Iceland to and from Kulusuk, Greenland* 2024 dates might change based on available flights
What's not included
Flights to Iceland
Cancellation Insurance
Alcohol, snacks, and beverages
Gratuity for your photography guide